heck out our amazing offering of lectures, workshops, panels, and demos for this year's Ward World Championship Education Conference! All classes will take place in person in Ocean City, MD. All proceeds benefit the Ward Foundation and the Ward World Championship Carving Competition.
See below for full schedule soon!
Workshops and Lectures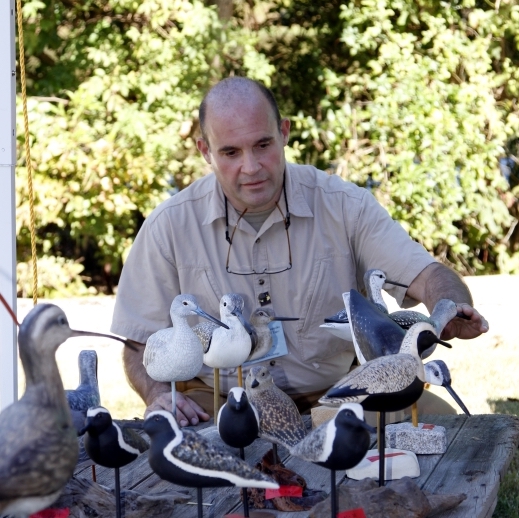 Lecture/Workshop: Carving Critique with Peter Palumbo
Come for an opportunity for an open discussion where carvers can pick Pete's brain, ask questions and have him look at your work. Workshop participants are welcome to bring pieces that they entered, works in progress, or plans for future work. Carvers are also welcome to just sit in and listen or join in the dialogue at the lecture ticket price. Topic focus will be on design, anatomy, color, and competition. TO PARTICIPATE IN THE WORKSHOP, PLEASE STOP AT THE EDUCATION TABLE IN THE ENTRANCE HALL. Pieces entered in the show can be pulled from the floor with staff assistance for this workshop.
Lecture participants: $3 (members) / $4 (non-members)
Workshop participants: $22 (members) / $25 (non-members)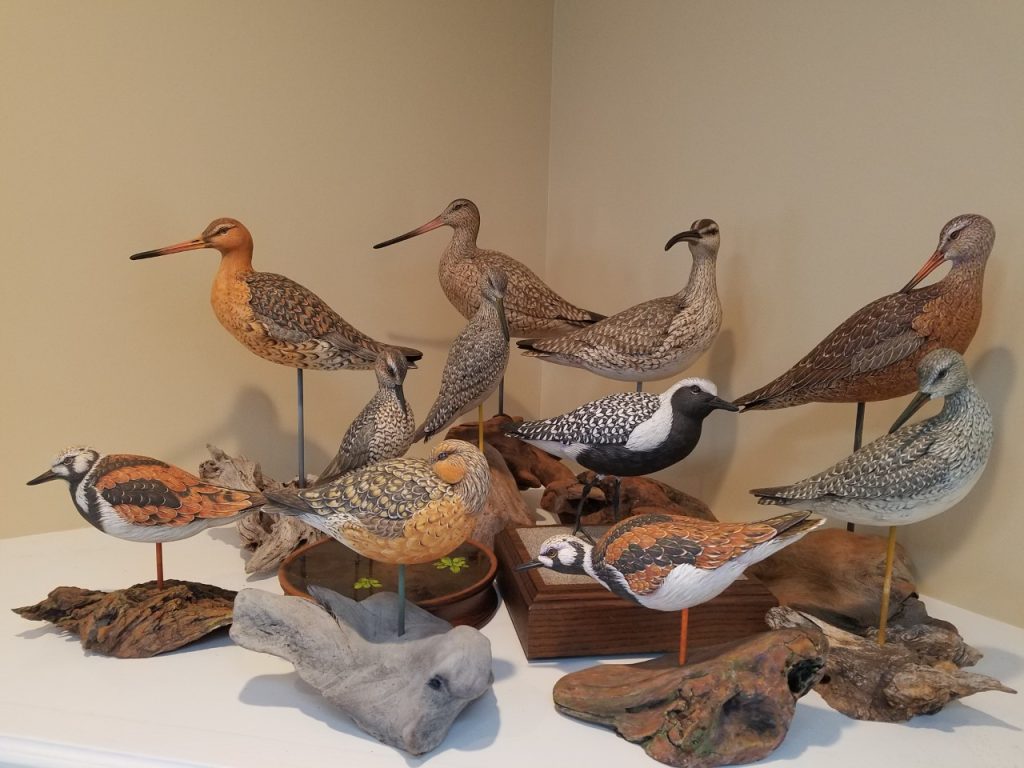 Workshop: Shorebird Feather Layout and Pattern Making with Tommy Stewart
Join Tommy Stewart to gain an understanding for the importance of pattern making through movement and feather layout. You will understand this approach from a preliminary sketch with an artistic perspective. Participants will leave with educational materials and a shorebird feathering pattern.
$22 (members)
$25 (non-members)
Lecture: Ask Me Anything with Larry Barth
Larry Barth is one of the names synonymous with the world of artistic decoy carving. A world championship master, he has a wealth of knowledge to share. If you have ever been curious about his process, where he gets his inspiration from, or to just ask advice from a carving master, this lecture is a great opportunity to get some of your questions answered.
$3 (members)
$4 (non-members)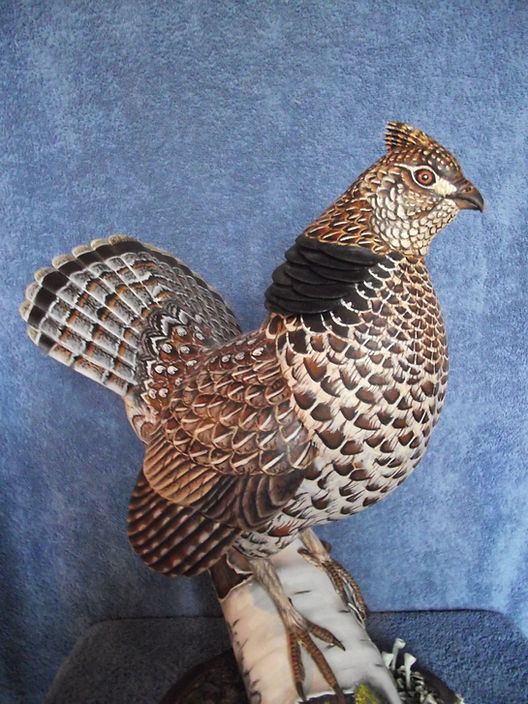 Lecture: Proper Placement of Legs and Feet with Laurie and Mike Truehart
From small songbirds to large raptors and everything in between, join the conversation on the correct way to place the legs and feet in a carving. This lecture will focus on an emphasis on a better understanding of overall anatomy, helping carvers to achieve a more realistic carving.
$3 (members)
$4 (non-members)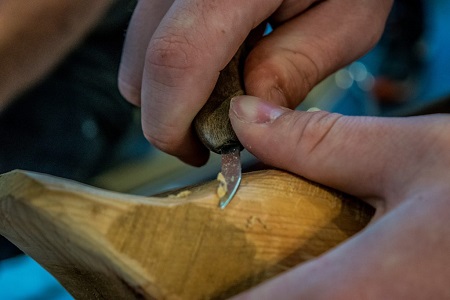 Lecture: Ergonomics of Carving with Aaron Buffardi
Carving can require a lot of repetitive, potentially damaging wrist movement. Instructor Aaron Buffardi has been practicing physical therapy since 2002. He's worked in various clinical settings from Connecticut and Florida, to now Idaho and Wyoming where he is experienced with orthopedic, neurological, acute, geriatric, post op, traumatic, repetitive, and work place related impairments. He holds BS in Sports Medicine as well as a Masters and Doctorate in Physical Therapy. Aaron plans to teach some basic fundamentals of anatomy, physiology and how they apply to daily activities as well as the art of carving. Better ergonomics can keep you carving safer for longer.
$3 (members)
$4 (non-members)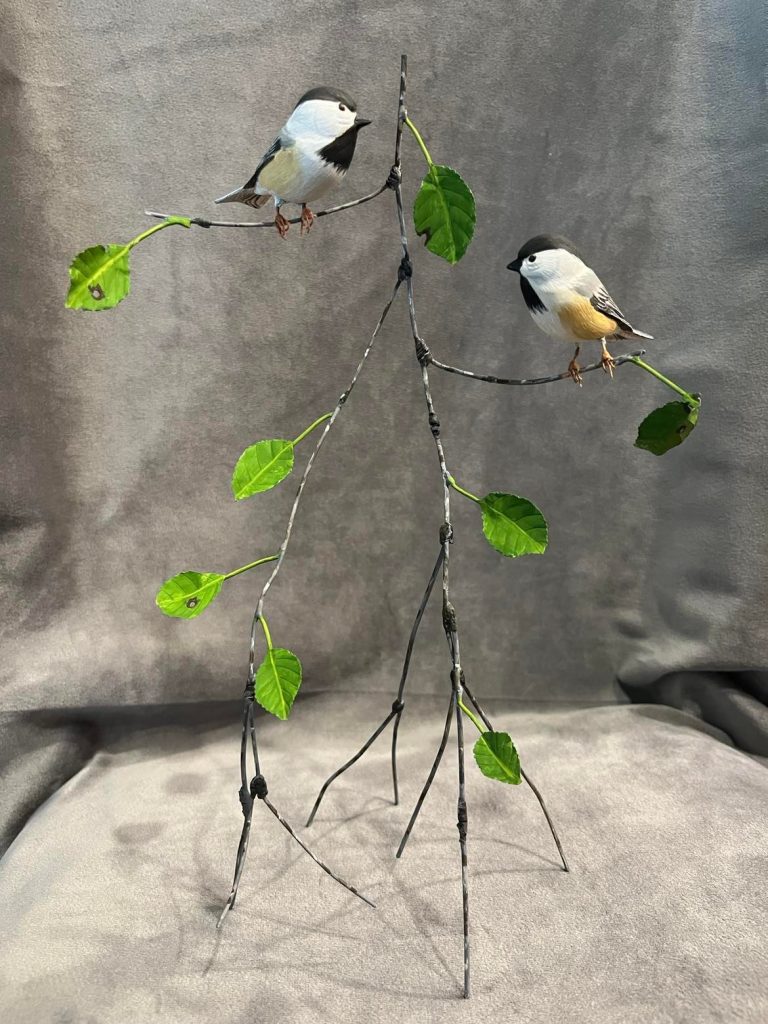 Lecture: Habitats with Dick Snyder
Dick will be discussing and demonstrating the basics of creating a habitat. He will show how he creates leaves and branches and then paints them to look real. He will also discuss what materials he likes to use and why he chooses them over other options.
$3 (members)
$4 (non-members)
Panels and Demos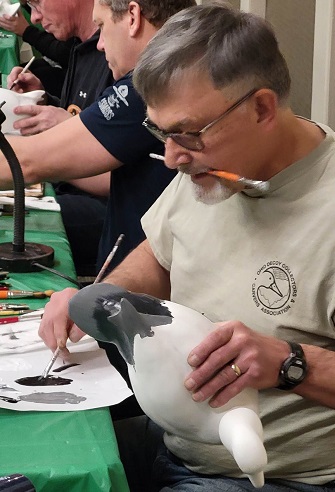 Panel: Design Concepts and Creation of SR, CDC and GPC Entries
with Tom Matus, Pat Godin, and Tom Christie
Join three multi category World Champions, Pat Godin, Tom Christie and Tom Matus for a one hour panel discussion on the design concepts and selection of creating competition entries for SR, CDC and GPC divisions. Questions for the three award-winning carvers will be welcome.
Donation-Based Entry at the Door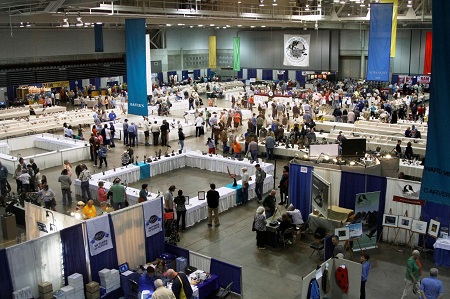 Panel: Worlds Over the Years
with Larry Barth, Peter Palumbo, and Rich Smoker
Join award winning and long standing competitors and artists Larry Barth, Peter Palumbo, and Rich Smoker for a look back at the championship show over the past 50 years. Hear stories about lessons learned, first wins, friends gained, and memories made. Questions and sharing of your own stories possible with time permitting.
Donation-Based Entry at the Door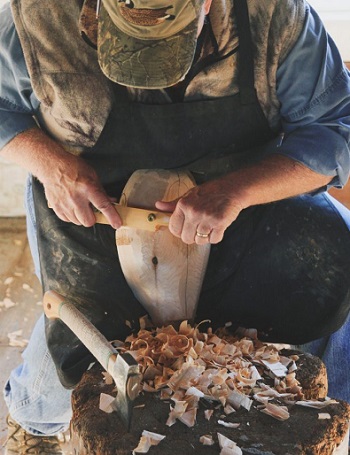 AB Hall Technique Demonstrations
Check out the demo space in AB Hall to see carvers hard at work honing their craft.
FRIDAY
10:00 am – Ryan Torbett: Hatchet Carving
1:00 pm – Scott Belote: Antiquing
3:00 pm – Larry Barth: Clay Modeling

SATURDAY

10:00 am – Janet Baraby: Hand Carving
1:00 pm – Art Leonard: Hatchet Carving
3:00 pm – Tommy Stewart: Painting Carved Eyes
World Championship Schedule
FRIDAY
| | | | | |
| --- | --- | --- | --- | --- |
| TIME SLOT | ROOM | L/P/W | NAME | TOPIC |
| 11:15 am – 12:15 pm | 215 | Lecture | Aaron Buffardi | Ergonomics |
| 1:00 pm – 2:00 pm | 217 | Lecture | Larry Barth | Ask Me Anything |
| 2:15 – 3:15 | 215 | Workshop | Tommy Stewart | Shorebirds Feathers |
| 3:30 pm – 4:30 pm | 217 | Panel | Tom Matus, Pat Godin, Tom Christie | Design Concepts |
SATURDAY & SUNDAY
| | | | | |
| --- | --- | --- | --- | --- |
| TIME SLOT | ROOM | L/P/W | NAME | TOPIC |
| 11:15 am – 12:15 pm | 215 | Lecture | Laurie and Mike Truehart | Leg Placement & Posture |
| 1:00 pm – 3:15 pm | 217 | Lecture | Peter Palumbo | Critiquing |
| 3:30 pm – 4:30 pm | 215 | Panel | Larry Barth, Peter Palumbo, Rich Smoker | Worlds Over the Years |
| SUNDAY 10:00 am – 11:00 am | 217 | Lecture | Dick Snyder | Habitats |