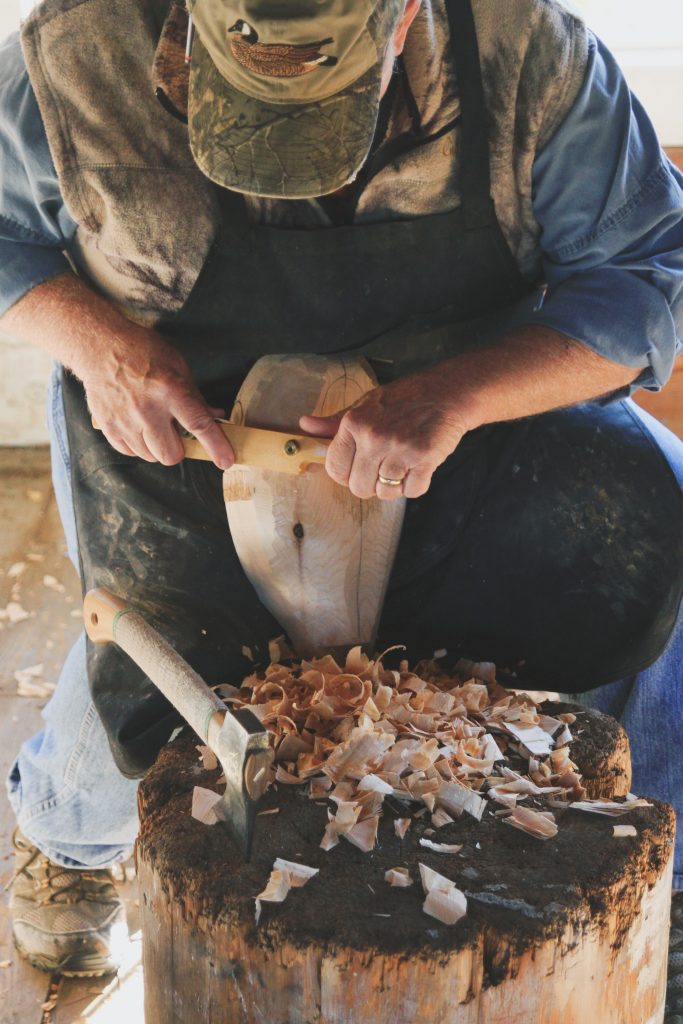 Open to all wood carvers, sculptors, and other artists, the Carving Club is a place for members to carve, create, share, and learn with others. All skill levels are welcome. Whether you're a first time carver or a Ward World Championship competitor, the Carving Club is a great place to develop your skills and learn more about the time-honored tradition of carving.
The Carving Club meets first and the third Tuesday of each month. All participants in the Carving Club must bring their own tools and materials.
Participation in the Carving Club is FREE, but participants must also be current members of the Ward Foundation. Guests are permitted to attend their first meeting without meeting the membership requirements. After the first visit, guests are required to obtain membership to the Ward Foundation.